We are dedicated and passionate entrepreneur with a deep-rooted expertise in the field of furniture manufacturing. The birth of MYGIFTLAND is a result of an idea of mine when me and my team was working as a service provider for Amazon and eBay sellers. 
While working all the day long we were using laptops all the day along and in summer times it was emitting the heat and I felt the need of a BEDSIDE/SOFA side table which can be dragged and can hold laptop without directly effecting my body with heat. Cutting short, I went to my friend to make a table to fulfil my purpose, who was running a welding workshop at that time (now a business partner). He made the table I liked it very much and the idea came into my mind that there are hundreds of thousands of freelancers in Pakistan who needs this table it was 2017 and we started with one product and now it is 2023 and we make and sell 400+ products, we never looked back from the day we started and we made our company a top rated ONLINE store of Pakistan since then. We now own automated production facility spread over 25000sq ft with a total workforce of 20 people. I have been the driving force behind MYGIFTLAND Pvt Ltd, where I have harnessed my love for creativity and design to craft one-of-a-kind pieces for clients whoseek unique and tailored solutions for their spaces.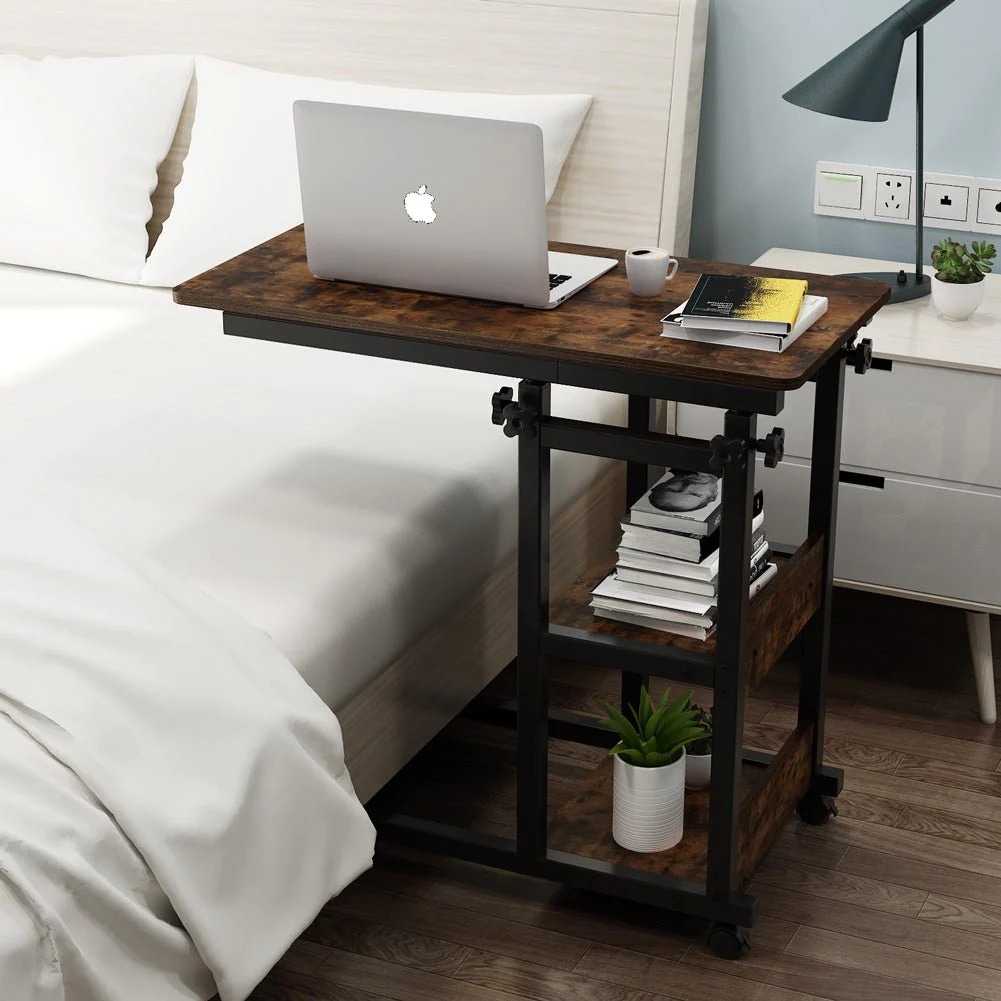 Custom Furniture Expertise: With a solid foundation in make-to-order furniture, I have honed my skills over the years, creating bespoke pieces that seamlessly blend form and function. My commitment to quality craftsmanship and attention to detail has resulted in a loyal client base who value the personalized touch I bring to each project.
Management Skills: I possess strong management skills that are integral to the successful operation of MYGIFTLAND Pvt Ltd. I have a proven track record of effectively overseeing day- to-day operations, optimizing resource allocation, and nurturing a collaborative and motivated team.
Design Skills: While my journey began with custom furniture manufacturing, I have ventured into the realm of design. I possess beginner-level proficiency in 3D designing, allowing me to visualize and communicate ideas more effectively. Furthermore, my professional skills in graphic design have enabled me to create visually appealing marketing materials and branding assets for MYGIFTLAND Pvt Ltd.
Videography Skills: Recognizing the importance of visual storytelling in today's digital landscape, I have developed strong videography skills. I leverage these abilities to create captivating promotional videos, showcasing our craftsmanship, design philosophy, and the unique process behind MYGIFTLAND's creations.
Digital Marketing: In the dynamic realm of the digital age, entrepreneurs who possess a keen understanding of the intricacies of online marketing stand at the forefront of innovation and success. I have learned digital marketing solely to grow my entrepreneurial skills and this helped me a lot to grow my business.
I take immense pride in the state-of-the-art manufacturing unit I have established. It is equipped with CNC Wood router, Fully Automatic Edge Banding Machines, Hydraulic Pipe hole punching and notching machines, Automatic Panel Saw, Welding machines, Wood Holes machines and many more.All the tools we use here are UpToDate with technology. As of our research that there is no such company in Pakistan that own all the machines and tools, we have under one roof. Machinery and tools, enabling us to transform raw materials into exquisite custom furniture pieces with 99% accuracy. The efficiency of our unit has played a pivotal role in meeting client expectations, ensuring on-time delivery, and maintaining the high quality that defines our brand.
Both of the brands are in different stages of getting the brands registration done. The brand MYGIFTLAND is under tribunal hearing and we are fighting for this name as our company is registered under the same name so we are very hopeful that we will get it registered soon.
The Brand WESTWOOD's registration is complete and a registration certificate has been approved though we are still to receive it but it has been approved 2 months ago.
My journey in the world of furniture is driven by an unyielding passion for design and a commitment to creating pieces that reflect the individuality and vision of our clients. My vision for MYGIFTLAND Pvt Ltd is to continue pushing the boundaries of creativity and innovation, while also expanding our reach to serve a wider audience who appreciates the value of personalized, handcrafted furniture.
With a blend of expertise in custom furniture manufacturing, management acumen, design skills, and a fully equipped manufacturing unit, I am committed to the continued growth and success MYGIFTLAND Pvt Ltd My dedication to delivering exceptional quality and personalized experiences sets MYGIFTLAND Pvt Ltd apart in the industry, and I am excited about the limitless possibilities that lie ahead.